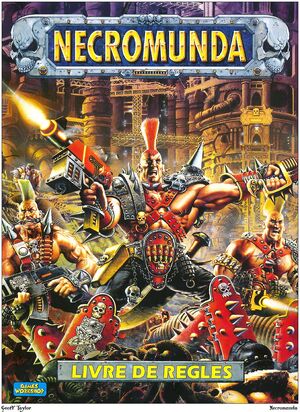 Welcome to the Wiki
Edit
Necromunda is skirmish-level wargame by Games Workshop, and is based in the Warhammer 40,000 universe. This Wiki is dedicated to both the tabletop wargame, and the Confrontation RPG ruleset that came before it.
This Wiki is not much concerned with game rules, as its a focus to combine the Confrontation and wargaming fiction together.
Latest activity
Edit
Ad blocker interference detected!
Wikia is a free-to-use site that makes money from advertising. We have a modified experience for viewers using ad blockers

Wikia is not accessible if you've made further modifications. Remove the custom ad blocker rule(s) and the page will load as expected.